Awards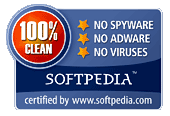 Sending Highly Personalized HTML Email Newsletters
Fast, Flexible, & Easy-to-use Email Marketing Software
Mass mailing, HTML email newsletter delivery, and bulk email marketing campaigns - You can accomplish these tasks with ease.
e-Campaign email marketing software is an efficient group email and email marketing tool for companies, e-zine publishers and professionals, as well as individuals, to communicate with their customers, subscribers, and other email contacts effectively.
With e-Campaign mass mailing software you can design rich HTML emails, newsletters, and e-zines easily, and deliver personalized email messages to your customer base and mailing lists.
Send personalized email newsletter in rich text to your mailing lists
---
Trial Version Download (22 MB): http://www.lmhsoft.net/ecamp.zip

Supported Platforms:


11/ 10/ 7
Key Features of e-Campaign Email Marketing Software

Personalized bulk emails: Sends personalized HTML emails to different recipients (mail merge)


Database connectivity: Supports popular databases: Access/Excel, SQL Server, MySQL, Oracle, and more


Email Tracking: Tracks email opens and unsubscribe link clicks via web service *




SMTP: Supports standard SMTP Servers, as well as TLS-encrypted SMTP Servers (such as Gmail SMTP Servers)


Built-in SMTP Server: Has a built-in SMTP server (Requires port 25 open)


Amazon SES: Supports sending email via Amazon Simple Email Service.




PHP scripting: Dynamically generates email body/subject via the PHP programming language


Conditional Mail Merge: the if..then..else conditional statement allows you to insert text based on the contents of a field


Email Throttling: Limits the per minute/hour/day email volumes via SMTP and Exchange servers


Email Scheduling: Supports one-shot and recurring email scheduling


Fast email delivery: Sends bulk email via fast, multi-threaded email delivery engine


Load Balancing: Supports multiple SMTP servers & Load Balancing, spreading the email load among multiple SMTP accounts/servers




List Deduplication: Automatically skips duplicate addresses in mailing lists. (You can turn off this feature)


Built-in List Editor: Creating/editing lists directly within e-Campaign


CSV (Comma Separated Values): Supports mailing lists in the ubiquitous CSV format, as well as semicolon- or tab-delimited text


Exclusion lists: Excludes email addresses on the fly (each mailing job can have different exclusion lists)


Bounces Handling: Includes bounced email processing features




Personalized file attachments and images: In addition to personalization in email subject and body, you can even send different file attachments and images to different recipients in the same mailing job


SOCKS Proxy Server: Supports SOCKS5 Proxy Servers


Unicode & International languages: Supports Unicode, and major international character sets and encodings


WYSIWYG Email Editing: Supports WYSIWYG HTML message composing


Note: The email tracking feature relies on a web service running 24x7, which monitors email opens and unsubscribe link clicks. As a desktop email program, the software per se is unable to track email opens or unsubscribe link clicks occurred on the Web. Version 17 integrates support for Email Tracking Service provided by TrackMsg.com, which charges a small fee for using their service.


Why choose e-Campaign over other mass mailing software?
e-Campaign mailing list software is feature-rich, flexible, yet amazingly easy to operate. You don't need to be a rocket scientist or understand too much computer jargon; e-Campaign mass mailing software smartly turns complex things simple.
Consider these features that our competitors' software lacks or that are implemented in clumsy ways:
Connecting to Access/Excel and SQL Servers with ease


Support for open standards: Our competitors usually require you to use a specific or proprietary format for mailing lists; you have to export/import/convert lists. That's boring.

e-Campaign respects your preferences and tastes. Your list can be in the CSV (Comma Separated Values) format, or tab-delimited text, or semicolon-delimited, or stored as a Excel spreadsheet, or an Access database, or stored in database servers such as Microsoft SQL server, Oracle, or MySQL. You can continue storing lists in your preferred ways; there is no hassle of converting one format into another. All these formats are directly and perfectly supported.



Perfect global language support. You don't need to understand language encodings and how they work. Be it European, Japanese, Arabic, or Hebrew, e-Campaign bulk mailer software is intelligent enough to choose the best appropriate character set and encoding scheme for your message. Many competitors' bulk mailer programs don't understand or support International characters/languages at all, and your messages will be jumbled if they contain non-English characters. Such a nightmare never happens with e-Campaign.


Support for the latest email standards: MIME (

Multipurpose Internet Mail Extensions

), Quoted-Printable, Base64, SMTP authentication, TLS (Transport Layer Security), and so on. While our competitors use tons of dialog boxes to ask you to configure various "options", e-Campaign email marketing software handles these concepts elegantly without you ever realizing their existence. Why force yourself to memorize dozens of eccentric terms in order to use a piece of software?


Sending highly personalized emails. e-Campaign (mail merge software) allows you to send personalized email to each recipient in your mailing list by using variables ("merge fields"); and it even allows you to send different/personalized attachments and images to different recipients in the same mailing list.


Automating your mass emails. The one-shot and recurring scheduling features help you automate your mass emails.



Protect Your Investment

: Now and again we received emails from some of you, saying "I used XXX bulk email software, but their website is gone..."

Many websites burn lots of money for online advertisement, sell you something, then disappear altogether. You're left with buggy software and no tech support.

Some of our competitors are selling software not updated since 2007, or even as ancient as 2004. Do you trust software that has not been maintained for the last 19 years?

First launched in 2001, e-Campaign has been continuously developed and enhanced. The 22+ years of customer trustworthiness and our long-term commitment mean safety for your software investment.